Archives by Month:
Archives by Subject: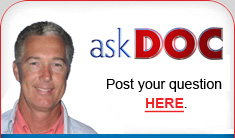 Recent Headlines from
TheHorse Interactive
A comprehensive study has shown that a wireless, inertial sensor-based system can effectively measure the horse's response to a flexion test.
The internship was established in 2011 to allow college students the opportunity to gain hands-on experience in the Thoroughbred aftercare industry by working for New Vocations Racehorse Adoption.
A herd of Georgia horses were brought to higher ground last weekend after flood water from heavy rains threatened their stable.
Long-term study results continue to show that under certain conditions, stallions can successfully be pastured together, and the researchers supervising the experiment have issued recommendations on how breeders can implement this practice safely.
Relief organizations responding to equine emergencies in the aftermath of destructive storms, fires, floods, or other natural disasters are eligible for funding from the American Association of Equine Practitioners (AAEP) Foundation.
West Virginia Racing Commission (WVRC) officials said May 21 they are continuing an investigation into the April death of a horse at Mountaineer Casino, Racetrack, and Resort, and are developing protocol to handle such incidents in the future.
Miami-Dade, Fla., law enforcement authorities are seeking whoever entered a private property and slaughtered a horse for meat.
Take an up-close look at common internal parasites and the damage they can do to your horse. Also learn about parasite resistance and the drugs and management methods that can help control certain worms.
Submission and publication of veterinary records for horses competing in the June 8 Belmont Stakes is among the enhanced security measures announced May 21 by the New York State Gaming Commission and New York Racing Association.
One behaviorist describes common mare and foal behavior and how to avoid perpetuating undesirable behavior when raising an orphan foal.